FOR IMMEDIATE RELEASE Contact: Jameca Falconer, PhD
Jameca Falconer, PhD Director for Counseling and Psychological Services at Logan University in St. Louis Missouri has been awarded a Fulbright Scholar grant in Public/Global Health to lecture and train at University of the West Indies, Cave Hill Campus in Barbados during the 2015 academic year. The United States Department of State and the J. William Fulbright Foreign Scholarship Board recently made the announcement. Dr. Falconer will be in Wanstead from June 15th thru July 17th. Falconer will conduct training for faculty, students, community members and community health workers in Barbados to meet the behavioral health and primary care needs of the community. The Mental Health Commission of Barbados indicates that their mission is to heighten public awareness and increase sensitivity to the various issues affecting persons suffering from mental health issues. Thus, this project is appropriate and necessary in order to provide additional training and education in Barbados.
Dr. Jameca W. Falconer is an accomplished Counseling psychologist, educator, entrepreneur, and civic leader. As an expert in family dynamics and transformation, Dr. Falconer is the author of "Baby Daddy Disorder: Solutions for Change." In the wake of the racial conflict that has emerged in this post racial era, it is important to examine factors that can be strengthened within Black families. In Baby Daddy Disorder, Falconer taps into her years of clinical experience to outline elements that contribute to a lack of parental involvement for Black fathers. Falconer also highlights strategies to repair this dilemma.
Falconer is a dynamic speaker with a unique perspective on the topic of race, diversity and community intervention. As a psychologist, scholar, author, and activist for social justice, Falconer has been involved in breakthrough conversations about race, diversity and women's issues and has been a leader in the efforts to bring healing to the city of Ferguson Missouri. Dr. Falconer has delivered keynote addresses, conducted workshops, and delivered papers at more than 100 conferences. She was recently a keynote speaker at the 2015 National Multicultural Conference and Summit.
Dr. Falconer engages with audiences through teaching and speaking at colleges and corporate campuses, blogging, social media, contributing to magazines, newspapers and academic journals, and appearing on news and radio programs. Her vision: To educate, empower, and inspire a generation of leaders to advocate for inclusion and fairness for people of all backgrounds.
The Fulbright U.S. Scholar Program is administered by the Council for International Exchange of Scholars, a division of the Institute of International Education. Fulbright alumni have achieved distinction in government, science, the arts, business, philanthropy, education, and many other fields. Fifty-three Fulbright alumni from 12 countries have been awarded the Nobel Prize, and 78 alumni have received Pulitzer Prizes.
For further information about scheduling an interview or meeting with Dr. Falconer (from June 15th thru July 17th) , please call 314-800-4215 or email at dr.jameca@gmail.com.
Check out my blog
Keep away from those who try to belittle your ambitions. Small people always do that, but the really great make you believe that you too can become great.
—Mark Twain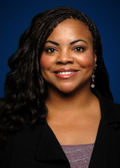 Jameca Falconer
Licensed Psychologist, Emergence Psychological Services
314-502-9256 || 314-800-4215 || dr.jameca@gmail.com || http://emergencepsychologicalservices.com/